With the Uber for Mechanics white-label app solutions, you can immediately enter the on-demand market. The software offers numerous capabilities that will aid in the long-term growth of your repair business. All mechanic services are provided at one location. Uber for Mechanics is a mobile application for mechanics.
Mechanics are becoming increasingly scarce. Expert mechanics, in particular, are in short supply. Customers are continuously looking for skilled and experienced mechanics. It might be aggravating when proper mechanic professionals are unavailable when they are most needed. An on-demand mechanic service app solves this problem. A highly profitable business idea is to provide consumers with mechanic services via an app that they can utilize when their vehicles break down.
How Uber For Mechanics App can help Entreprenurs?
Entrepreneurs can capitalize on this concept by developing a comprehensive Uber for mechanics app. If you want to provide customers with mechanic services via a simple smartphone app, our on-demand mechanic app development services will put you ahead of the competition. Create your own Uber-style mechanics app with the most up-to-date features.
Mechanics In the On-Demand Market
Our Uber for Mechanics app solution brings a large number of mechanics together in one place. Mechanics may use the app to sign up and start taking on customer requests. Mechanics can view the customer's location and contact information in order to contact them and offer their services. Customers can also use Geolocation services to find the closest mechanic.
With our Uber for mechanics app solution, you may earn a satisfying income. Because the demand for mechanics is continually expanding, developing an on-demand mechanic app is a fantastic potential to earn a lot of money. Customers and mechanics may be brought together on a single platform, and you can profit from it. Both entrepreneurs and mechanics will be paid a commission when each mechanic service request is completed.
Uber for Mechanic App Solution Services Included
Geotracking In Real Time
In your customer-facing Uber for vehicle repair service app, customers can always know where the nearest mechanics are in real-time.
Change or Cancel Reservation
Your clients have the option to change or cancel a reservation at any time.
Contact Your Driver
Your clients and providers may chat or phone from within the Uber for mechanics app with our Customer and Mechanic apps.
Work Experience
Customers and mechanics can look at their service history to see where their past service requests were submitted.
System of Review
Mechanics and clients can both see the history of jobs, as well as reviews, to help them improve.
Profile In Detail
Customers and mechanics can establish and maintain extensive profiles to help you better understand your environment.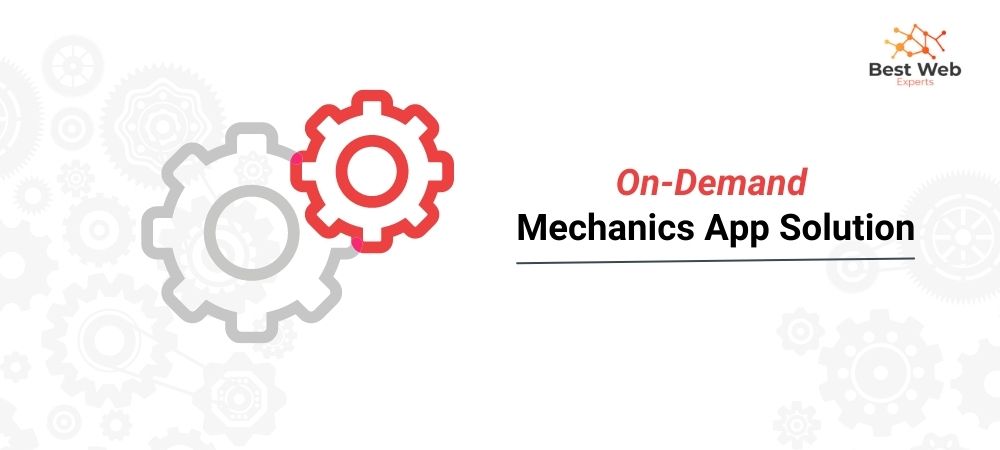 App Features for Advanced Users Of On-Demand Uber For Mechanics App
Applicant
App for Mechanics
Admin Control Panel
Onboarding is safe and secure.
With their email address, phone number, or social media identity, users can register for the Uber-like repair service app.
Sort, search, and filter
Users can look for mechanics who fit their budget and requirements. For a comprehensive search, they can use sort and filter options.
Check out the mechanic's profile.
On the portal, users can see a complete profile of the mechanics, including their experience, visiting costs, and more.
Make a reservation
Users can make appointments with mechanics at any time and date that is convenient for them.
Bookings can be rescheduled or cancelled.
Users can easily reschedule or cancel appointments for valid reasons. It's possible that cancellation fees will apply.
Notifications by Push
The in-app push notification system will keep users updated on their booking confirmation, status, and app updates, among other things.
Payment methods that are safe
The on-demand mechanic service app has a variety of payment alternatives, allowing customers to pay in the way that is most convenient for them.
Chatting within the app
Users can use immediate chat assistance to interact with mechanic service providers and learn more about their services.
Ratings and Reviews
After an Uber for mechanic service is completed, the user can evaluate and review the service. It greatly aids other users in making well-informed selections.
Invite people and make money
Users can refer their friends and family to the Uber for car repair service app. Users can be awarded with referral points for successful referrals.
How Does Uber for Mechanics Work?
Registration
Customers must either sign up or use their social media credentials to register for the Uber for mechanic app.
Search for services.
Depending on the type of mechanic service the customer need, he or she can choose from a variety of possibilities.
Information about how to contact us
Customers will be able to see the mechanic's location and contact information after confirming a service request.
Payment is made via the internet.
Customers can make payments using cash, debit/credit cards, or online wallets.
Reviews
Customers will be able to give a review when the Uber for mechanic service is completed, indicating how satisfied they were with the service.
A Fully Customized White Label Solution
For Mechanic App Development on Demand
a whole solution
All of our goods are ready-to-use. You can launch with ZERO time-to-market, gain the biggest market share, and become the market leader while everyone else catches up.
Admin Dashboard with Lots of Power
In your admin dashboard, you have complete control over your websites and mobile apps. You can send messages to your apps and do just about anything else.
Product That Can Scale: Do you intend to take off and scale up quickly? With the most scalable and resilient products in each area, we've got your back.
Solution with a Private Label: Our system is completely whitelabel, allowing you to use any brand you choose. Neither your customers nor your mechanics will be aware of uber for mechanics app.
Affordability
Uber for mechanics app is the most feature-rich solution in its class, with prices starting from the bottom of the barrel, allowing you to extend your runway.
Apps for Mobile Devices That Are Native
Our iOS and Android apps are created natively to provide the best user experience possible on their respective platforms.
Modules for Development
App Development for On-Demand Mechanics
We provide development services for a variety of business models included in the Uber for Mechanics app development.
Garage Owners' Marketplace
Garage owners can communicate with one another.
in collaboration with users
With our white-label Uber-like app for Mechanics, create an on-demand mechanic service app to let users access garage owners' services. For seamless operation, the app is pre-loaded with unique features.
Several Garages are Listed on the Platform
Multiple garages to manage
with a single application
Through a single robust Uber for Mechanics app, provide on-demand car repair service to your users from numerous garages across the city. With a comprehensive admin interface, you can manage all of your data from one place.
App for a Single Service Provider
Take your mechanics with you.
on-demand service
Create an on-demand mechanics service app to offer your services from the convenience of your own home. Improve your users' attention by giving a better user experience.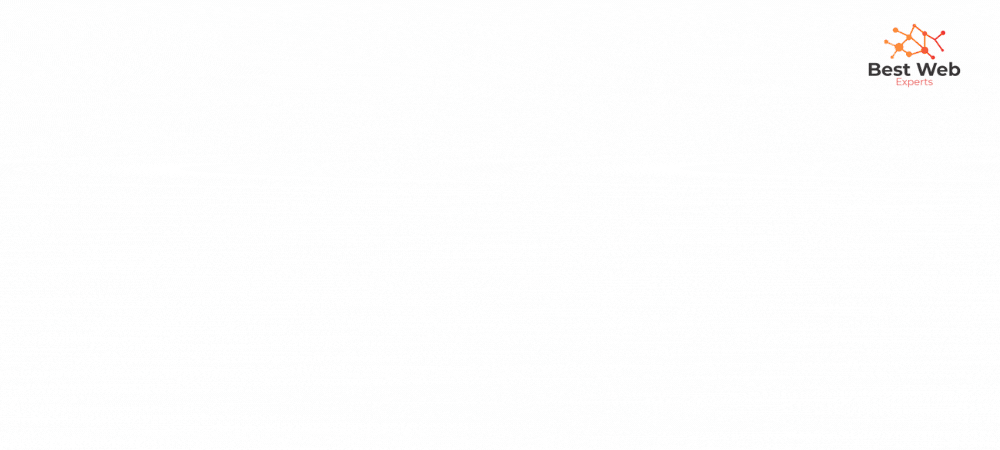 Features of The Admin Panel of Our On Demand Uber For Mechanics App
Login as an administrator
Have you forgotten your password?
Dashboard for the Admin
Control the Dispatcher Panel
Thermogram
God's Point of View
Management of roles
User Administration
Management of Providers
Dispatcher Manager may be viewed and managed.
Account Manager (view/manage)
Dispute Manager can be viewed and managed.
Service Statement Management
Payroll Management
Control Zones
Organize your ratings and reviews.
View/Edit Promocodes
Management of Documents
Approval by the Provider
Cancel Reason Management
Control Notifications
Control Services
Organize your categories
Sub-Categories can be managed.
Service History Management
Scheduled Services Management
Manage the Site's Configuration
You can Manage Payment Options
Manage the response time of your providers.
Control the search radius
Management of the Country
Administration of the City
Menus can be seen and managed.
CMS Administration
Ticket Categories can be managed.
Ticket Management
Personalized Push
Service for Bookings
Account Management for Admins
Password Change
Features for The User Of Our On-Demand Uber For Mechanics App
Please log in (Guest)
Registration of Users
Login to your account
Forgot your password?
Services are available to view.
Service for Bookings
Service Cancellation
View the Promotional Banner
Service Scheduling
Management of User Profiles
Service History Management
Scheduled Services Management
Managing Your Wallet
Card Administration
Referrals
Observe the Notifications
Support
Make a Dispute
View Currently Available Services
Tracking in Real Time
Option to Call
Share
Review and rate (Provider)
Features Of The Provider in Uber For Mechanics App
Registration of Service Providers
Login as a provider
Have you forgotten your password?
Control the status of being online or offline.
Accept or decline a service request.
Service History Management
Manage Services on a Schedule
Service Cancellation
Earnings Chart
Documents to Upload/Manage
Account Management for Providers
Make a Dispute
Password Change
Organize your credit card information
Wallet Management
Help
Share
Tracking in Real Time
Option to Call
Review and rate (User)
More Exceptional Features of Uber for Mechanics App
Plugin that costs money
Integration of a Bitcoin Wallet $1000
Integrate our bitcoin wallet and begin trading with tens of thousands of bitcoin users around the world. Exceptionally safe and seamless.
Scheduled Reservations: $699
Customers can schedule a service for a later day and time. Your drivers will be notified of a later appointment and their availability calendar will be displayed.
Live Navigation was $499, but it's now free!
This functionality allows your Driver to navigate to your customer without having to switch between apps.
$999 in Promotion Codes is Now Free!
This feature allows your consumers to share a promo code with their friends and peers, resulting in a better discount for both of them while also increasing the virality of your app.
$750 for geo fence
This function uses GPS tracking to generate a virtual geographic boundary and sends an alert when the taxi enters or exits it.
$500 for chat integration
Once the journey has been accepted by the driver, the driver or rider can commence conversations or calls to speak with each other in case either party need any clarification.
What Uber for Mechanics App has to offer?
Apps for mobile devices
Mobile apps that are simple to use, technically advanced, and seamless for any vertical.
App for the Web
Uber for mechanic apps that use cutting-edge technology. In-app functions that are highly functional, pro-customizable, and frictionless.
Dashboard for the Admin
An all-in-one dashboard allows you to swiftly scan the app's activity and overall performance.
Customizable to the nth degree
For a speedy transformation of your Uber-like mechanic service app, limitless customising choices with immediate add-on support are available.
Optional Payments
Secure payment methods are available through any of the recognised online payment platforms.